Perimeter 81 Next Gen Business VPN

Simplify secure access to all your internal and cloud-based resources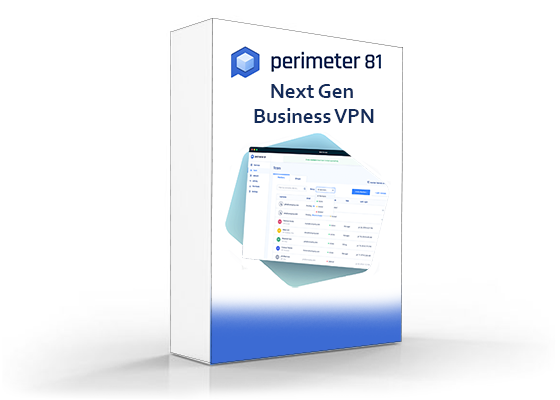 Perimeter 81 Team Members Essentails per user/month (5 user minimum)
Simplify secure access to all your internal and cloud-based resources. With our intelligent business VPN, you can protect cloud environments, staging servers and company databases with total ease.
Perimeter 81 Products
Perimeter 81 Plan
Perimeter 81 Minimum Packages Plan
Team Members (Essentials)
Team Member (Essentials) licenses are necessary for each account user with a unique email address. Each team member should have their own user license. Users can access their Perimeter 81 account on up to 5 devices (desktop, mobile and tablet) at no additional charge. You can have as many team members as you do purchased licenses.
Team Members (Premium)
Team Member (Premium) licenses offer all the capabilities of Team Member (Essentials) tier plus the following capabilities: Agentless application Access (up to 20 applications for micro-segmented policy setting), increased Activity audits & reports retention (30 days retention versus 14 days for Essentials), access to shared public gateways (useful for clients traveling abroad that want low latency connections), Single Sign On integrations (integrate with client Identity Provider to provide simpler user authentication), and Always-on VPN (administrators can enforce user endpoints to always keep client connection active).
Private Gateways
A private gateway licenses providers a private cloud server dedicated solely to your company. By deploying a private gateway through the management platform your team members can share a single static outgoing IP address only accessible by your organization's authenticated users. Gateways allow for secure and granularly segmented team member access to on-premise network resources, cloud environments, and Zero Trust applications. Each gateway can support normal data traffic for up to 100 concurrent team member users. You may consider adding more gateways to support higher volumes of concurrent users or to add additional geographies where users are located.
Next Gen Business VPN is simplify secure access to all your internal and cloud-based resources. With our intelligent business VPN, you can protect cloud environments, staging servers and company databases with total ease.
Secure Your Company's Most Valuable Data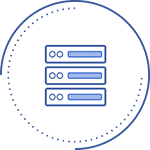 Get Private Servers and Static IPs
Deploy high-speed, private servers dedicated solely to your company's needs and secure your team's resource access with dedicated IPs.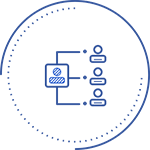 Manage Team Member Access
Add team members to your network, create multiple user groups and manage team permissions all in one unified management portal.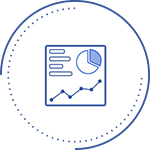 Monitor Network Activity
Audit resource access, monitor bandwidth consumption and detect network anomalies. Get the full picture with complete network visibility.
Easy-to-Use Client Applications
Easily install Perimeter 81's single-click client applications on any device. Our Single Sign-On, native applications are compatible with Windows, Mac, iPhone, Android and Chrome. Whether your company's employees are traveling abroad or working remotely on their laptops, tablets or phones, they're only one click away from secured access and online privacy.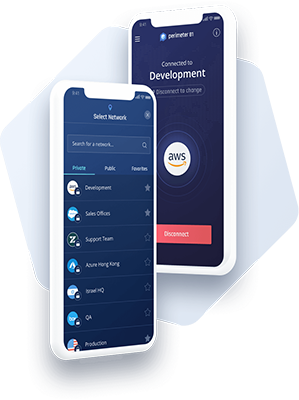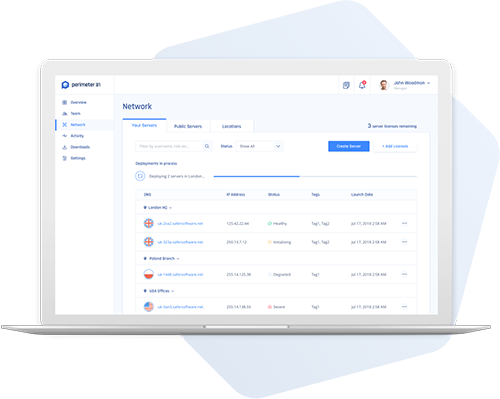 Unlimited, Global Access
Effectively conduct quality assurance testing and quickly circumvent geo-restrictions. With the ability to deploy private business VPN servers with dedicated IP address, and access a global network of over 700 public servers in more than 36 locations, Perimeter 81 makes promoting your company's international presence easy.

On the Go Wi-Fi Protection
Proactively protect your mobile workforce. Once you install Perimeter 81's client applications, you can rest assured that data passing over any network is secured with 256-bit bank-level encryption. Perimeter 81's innovative Automatic Wi-Fi Security immediately shields data by automatically activating VPN protection when employees connect to unknown, untrusted networks.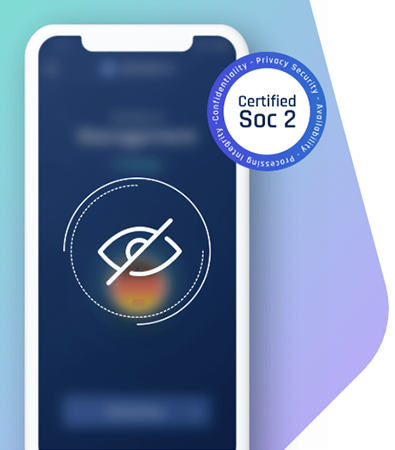 Guaranteed Internet Privacy
Research the competition and conduct confidential online business anonymously. Perimeter 81's secure network ensures your team's online activities remain completely private. All outbound and inbound traffic is encrypted and routed through your dedicated private servers - concealing your company's actual IP address with an IP mask.
The Power of the Cloud
Discover the unique benefits of our innovative, hardware-free service.

Cost-Effective Delivery
Unlike other VPNs for business, our product eliminates the cost of expensive hardware installation for affordable and effective cybersecurity.

High Scalability
Easily expand your network with a scalable software framework and convenient cloud or on-premise deployments.

Reduced Latency
Deploy VPN endpoints in any physical or virtual location to keep employees close to your network and guarantee optimal transfer speeds.

Unlimited Bandwidth
Say goodbye to restrictive bandwidth limits with a scale-as-you-go network and flexible business VPN server deployment.
---
Contact Us for more information: